When you just can't seem to find your family's pause button on days that move by in a blink, create your own. Edisto Beach, South Carolina, is a welcome respite to unplug from the hustle and bustle of everyday for the effortless family vacation you've been after.
A Scenic Start
You begin your vacation on the way into town. After all, getting there is half the fun, right? As street signs become sparse, travel across the National Scenic Byway where sprawling areas of preserved land paved with live oaks usher you over the intracoastal waterway and onto Edisto. While many agree anytime is the best time to visit, consider spending your spring at Edisto Beach to experience cooler temperatures, less-busy crowds, and seasonally inspired events.
Laid-Back Beaching
Once on the island, Edisto Beach offers a 5-mile landscape that is the focal point for the most laid-back vacation you've ever taken. Kids and adults alike will delight in strolling the beach, collecting shells of their fancy. Thousands of acres of preserved and protected land are home to historical spots of significance, maritime forests for hiking or biking, and saltwater creeks for exploring by water, all at your own pace. Discover more about Edisto Beach.
Edisto Beach Experiences to Up the Charm
There is no shortage of ways to experience the unique beauty of Edisto Beach! Taking your mini-me on his or her first fishing trip is one to remember and easy to do with Edisto's multitude of fishing charters to choose from. Looking for something a little slower-paced on the water? Secure a private tour of dolphin sightings and sunset cruises which can be customized with your tribe in mind. Whether you prefer to experience Edisto by boat, kayak, foot, or bike, there is something for everyone here.
Great Eats
After a perfectly leisurely day enjoying family and your surroundings, keep it on an easy street for dinner. Edisto Beach's tasty dining options offer authentically local favorites, including locally sourced seafood and produce. How does house-made smokey pimento cheese and pork rinds sound? Or maybe a taste of Southern tradition with homemade tomato pie? We're getting hungry just thinking about it!
Experience Effortless Vacationing in Edisto
Whether it's a barefoot stroll on the sand, a bike ride along the beach, or a seafood boil at your cozy coastal rental home, the Edi-slow lifestyle is calling your name. A vacation in Edisto, South Carolina, is sure to become a family favorite you'll want to return to again and again.
Start experiencing your perfect EdisSLOW vacation right now!
keep reading
"Gullah Geechee Home Cooking is quickly becoming my go-to book for comforting, simple home cooking, any day of the year," writes TLP's editor in chief. See what recipes we can't stop cooking.
The South Carolina Lowcountry is full of good food, good people, and the great outdoors. Come discover the history and beauty.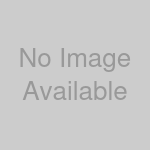 Edisto Gold Honey offers this All-Natural Honey that is raw and unfiltered from the shores of the Edisto River outside of Charleston. This Lowcountry honey has antioxidants and will keep your immune system strong with one sweet spoonful at a […]
share
trending content
by Erin Byers Murray

by Hannah Lee Leidy

by Hannah Lee Leidy

by Hannah Lee Leidy
More From Partnered